CEO
WorkingProgram


Next Generation of Cloud Education

Open Hardware
Wednesday, February 8 • 2:20pm-3:00pm GMT
Victoria, 2nd Floor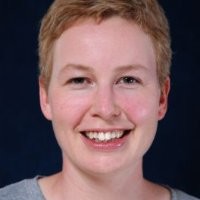 Next Generation of Cloud Education
A panel discussing the next generation of education that we need to deal with an ever changing world. Hosted by Aerin Booth, Cloud Sustainability expert and host of Public Cloud for Public Good Podcast.

As climate change and sustainability continues to rise to the top of the agenda developers and technology leaders are unprepared for what it takes to be truly sustainable.

This session will cover:

Technology Ethics – What does it truly mean to be sustainable? Highlighting the oversized impact that tech workers can have on the world and why it is more important than ever to strive to be ethical in our work.

Wardley Mapping – How can we use tools and techniques to really understand our landscape and the environment we're working in. There is more to our applications and services than just our lines of code, and that includes the impact we have on society and the supply chain of cloud computing!

Real World Impact of Data Centres – Real facts and figures that highlight the importance of being efficient when developing applications and services. The reality of what hyperscale data centres really look like. How scope 1, 2, 3 emissions relate to data centres.

Will Open Source Save the World? – Will open source be the route to reducing carbon emission in climate change? Find out how you can get involved with more communities and open source projects in order to take action to reduce carbon emissions in IT & Cloud Computing.
25+ years in tech as an engineer, senior manager, startup founder, green tech campaigner. Leadership team @ Green Software Foundation.
Published 7 scifi novels in the Panopticon series: Utopia Five, Conundra, Denizen 43. Dystopia X, Mars Insurgent, Heliotrope, Death Ray.
Co-organised the Sustainable Servers Campaign for the tech industry to move to 100% sustainably-powered hosting (demands now met to our satisfaction).
Developed and delivered a new open source Tech Ethics and Responsible Technology curriculum for University of Hertfordshire for their MSc Computer Science course.