Software Engineer
Codethink


Automated Testing with Open Source Hardware
Open Hardware
Wednesday February 8, 2023 4:30pm – 4:55pm GMT
Burton/Redgrave, 2nd Floor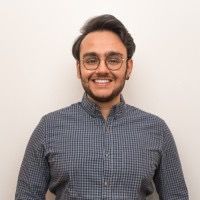 Automated Testing with Open Source Hardware
At Codethink we're focused on automation and we're focused on open source.
As part of our efforts to automate testing on embedded Linux projects (in our case, large automotive projects), we wanted to be able to programmatically switch between different USB ports. For example, to switch from an empty port to a port with a new system image, or to mimic plugging in a USB device such as a smart phone.
We couldn't find a suitable, cost effective or open-source solution, so we decided to develop one ourselves.
In this talk we will introduce the USB Switch: a feature rich, bi-directional USB-C switch. We'll go into detail on the features and the typical use cases.
Mudit Sharma is a software engineer at Codethink with experience in embedded software and electroincs. He has a passion for creating innovative, easy to use turnkey solutions that help with automating processes. Currently, his key areas of interest include dev-ops, rust and embedded systems.