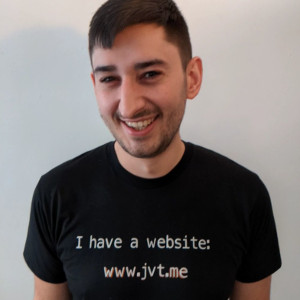 Jamie Tanna
Senior Software Engineer, Elastic
Jamie (he/him) has been an Open Source contributor longer than he's been working, finding an early interest in the differences between various Open Source and Free Software licenses and the ethical and moral obligations we should follow as folks building and consuming software.
Jamie's a strong believer in building Open-first where possible, and he maintains a couple of large Open Source project, and a myriad of smaller projects. Jamie is a champion for contributing back to Open Source projects in the companies he's worked in. and has spent the last few years working on improving the usage of internal libraries and Open Source across the organisations he's been part of, including recently building Open Source some tooling to make it easier.
He's currently working on Platform Developer Experience at Elastic, living in Nottingham with his partner, cat and dog.
Jamie is known for proudly having a website, https://www.jvt.me , which also powers is presence on the Fediverse. Other social networks he's on can be found at https://www.jvt.me/elsewhere/.