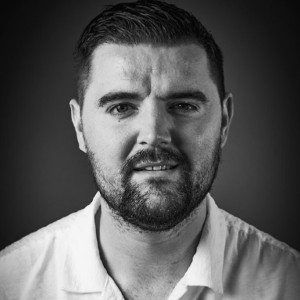 Marc Strathie
Marc is currently Stakeholder Relationship Lead for Innovate UK KTN. Innovate UK KTN exists to connect innovators with new partners and new opportunities beyond their existing thinking – accelerating ambitious ideas into real-world solutions. The world we live in faces ever-changing societal, environmental and economic challenges, which are felt regionally, nationally and also globally. At Innovate UK KTN our mission is to connect ideas, people and communities to respond to these challenges and drive positive change through innovation. Our diverse connections span business, government, funders, research and the third sector.
Marc was the Head of Research and Policy for ScotlandIS. ScotlandIS builds, supports, and enables the digital technology ecosystem in Scotland. They are at the heart of Scotland's digital economy, shaping, changing and driving it forward. They work with members and partners to support the wider digital transformation of business and society. Marc spearheaded all Research, Policy and Public Affairs activity for ScotlandIS to Ministers, senior Civil Servants, Academics and private sector leaders.
Marc's expertise is in Policy and Public Affairs with experience in the public and non-governmental sectors. He is skilled in Research, Political Analysis, Stakeholder Management and managing SPSS data.
Marc began his career in the UK Civil Service as a Project Professional for the Ministry of Defence. During this time, he worked in the Policy and Risk Management functions of the organisation.
Whilst working at the Scottish Council for Development and Industry, Scotland's leading Economic Development Agency, Marc fostered a number of relationships with key partners and stakeholders to develop commercial opportunities in the Policy and Public Affairs team. Marc was part of a strong SCDI policy team which was respected at the highest level of both the UK and Scottish Government.
An energetic and dynamic individual, Marc has a strong track record of delivering on policy reports ranging from aviation, clean growth, productivity challenges and digital. Marc also leads by example within a team and is a strong advocate for team-working and collaboration.
Marc holds a Master's with Merit Postgraduate degree from the University of Edinburgh in US Foreign Policy.
Outside of work, Marc enjoys football, traveling and cooking.